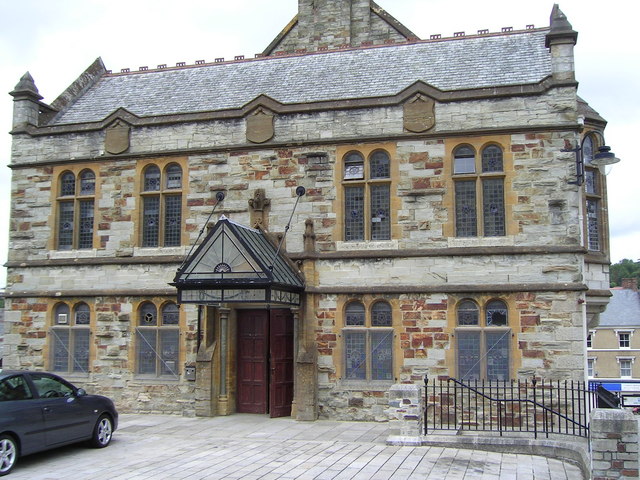 Over four million in capital grants available this summer to help more communities with ambitious ideas to save their local buildings
Starting in July, capital grants between £100,000 and £500,000 are available to organisations ready to take the next step in acquiring a local asset. 138 local organisations from across England have taken the first step towards ensuring that  buildings like the local pub are not sold off and lost to the community or running an improved service in their area with help from the Community Assets and Services Grants.
The Community Assets and Services Grants managed on behalf of the Department of Communities and Local Government by the Social Investment Business in partnership with Locality and ACEVO has already committed over £3.2m in grants to early stage community ventures looking to buy or manage a building for the community or deliver a local service.
The Ivy House pub in South London was the first in the country to be listed as an asset of community value using the Community Right to Bid. With a £450,000 capital grant investment the community was able to acquire the freehold of the building. Tessa Blunden, said:
"I live round the corner from the Ivy House and I have seen how this historic building has played such a large part in bringing our community together, from hosting live music, comedy acts and acting as a venue for other community activities. It would have been such a loss to our community. Thankfully we were able to buy the freehold of the pub with a capital grant from the Social Investment Business and other finance from the Architectural Heritage Fund. We are now on track to reopening later this summer. This is as a fantastic opportunity to put the Ivy House back at the heart of the neighbourhood and for the community to play a direct role in helping Nunhead to thrive."
Organisations with innovative and ambitious plans for community asset ownership will be able to apply for these grants till 30 August 2013 which will help with its purchase. Applications will need to meet at least one of the following themes –
Community Assets – Under the Hammer: to facilitate competitive bidding for land and buildings to make use of the Right to Bid.
Equity matching Scheme: to match-fund monies solicited direct from communities or via community share issues supported by the Community Shares Unit.
Exercise Your Rights: to facilitate the use of two (or more) of the various legal mechanisms in tandem.
How Green is Your Asset: Green refurbishment grants to improve the viability of land or buildings acquired by communities through Asset Transfer and/or the Right to Bid.
Caroline Forster, Group Investment Director of the Social Investment Business Group said:
"These capital grants are for flagship asset projects that will not only transform the community they are based in but will have impact far beyond because of their scale and ambition. We are delighted to have already backed the £13.9m regeneration of Hastings Pier and the first community owned pub in England. This year we have £4.75m to invest in projects that can transform communities and inspire others."
Interested in making an application?
Organisations interested in the Community Assets and Services Grant products are advised to contact the Community Rights Advice Service at mycommunityrights.org.uk or call 0845 345 4564 to assess their suitability for the Fund. Information on criteria for funding is available at sibgroup.org.uk/communityrights.